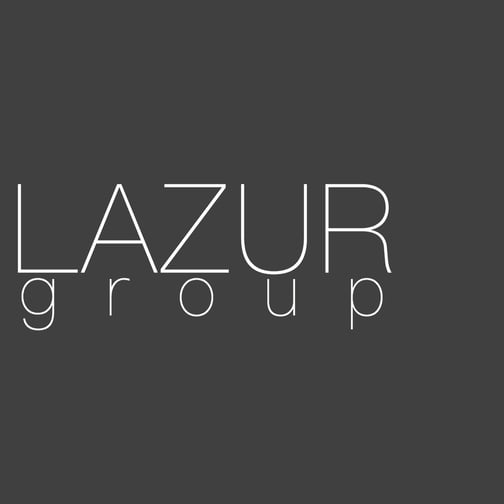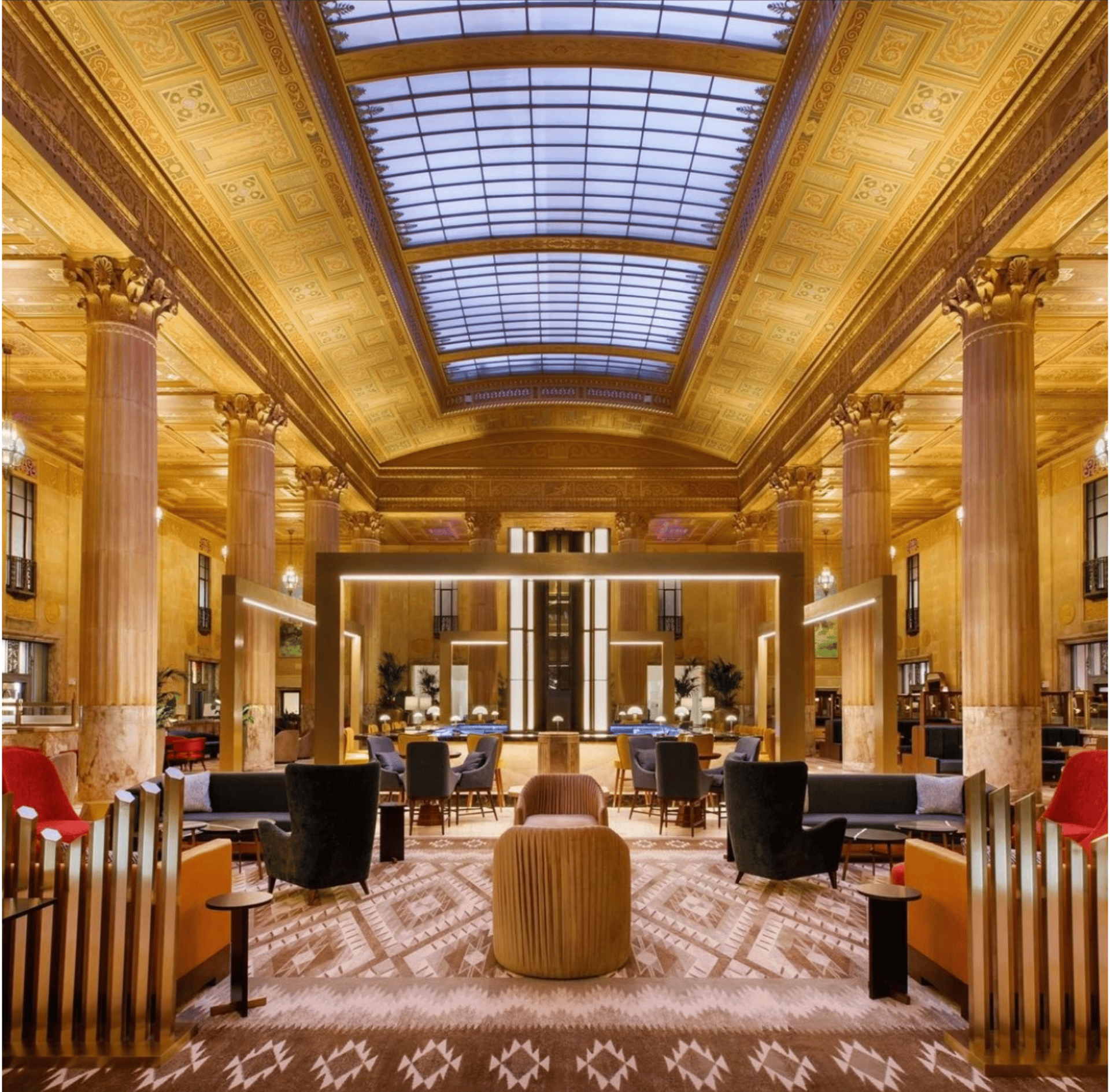 First National Hotel
OKC, OK
First National Hotel is a historic project located in Oklahoma City, where the LAZUR group has skillfully crafted multiple bars and metal features throughout the building. The hotel, built in the 1930s, boasts an impressive architecture that showcases the beauty of the era's design. LAZUR's attention to detail and commitment to preserving the building's history has resulted in an elegant and timeless space. From the stunning metalwork to the impressive bars, First National Hotel is a testament to the rich history and culture of Oklahoma City. Whether you are a local or a tourist, First National Hotel is a must-visit destination that will leave you captivated by its beauty and grandeur.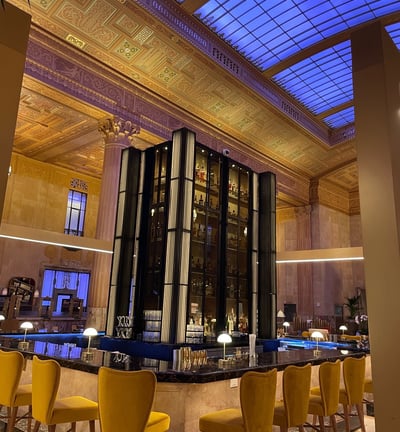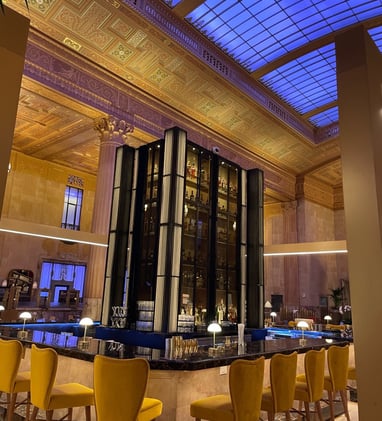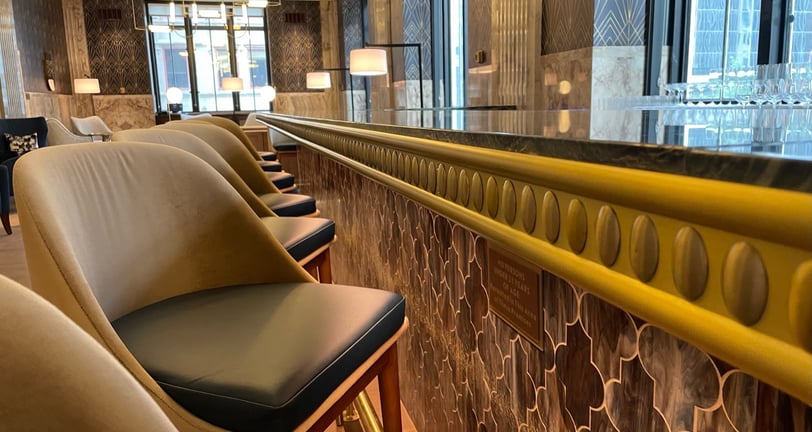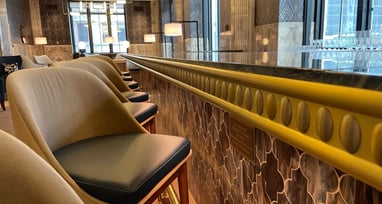 Custom staircase and chain feature wall spanning 3 floors. The design incorporated randomly placed pickets and an elegant brass chain wall that creates a dramatic effect to the stair opening wall. This unique combination of elements creates an eye-catching focal point that enhances the overall aesthetic of the space.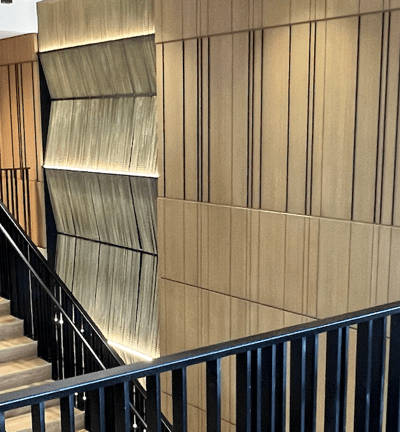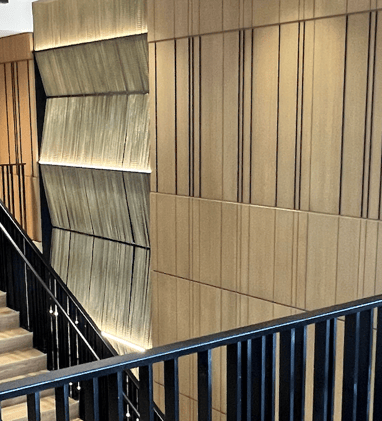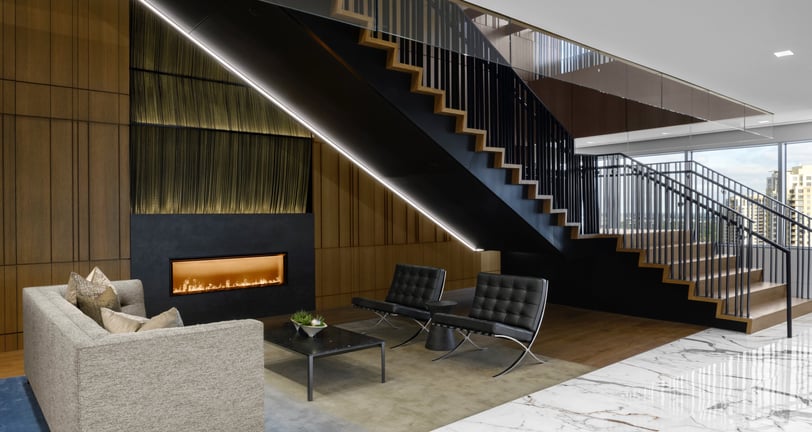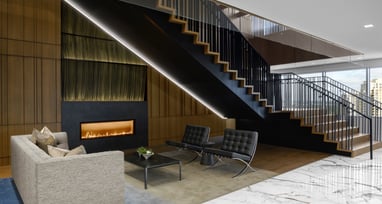 Hotel Lobby Partitions
Houston, TX
Custom Blackened steel and aged brass partitions and wine enclosure through out a JW hotel lobby. Designed to perfect hide behind each other to look like single panels when open. Bronze glass, leather bottle holders, fluted glass and other specialty materials were incorporated to fabricate this unique custom system.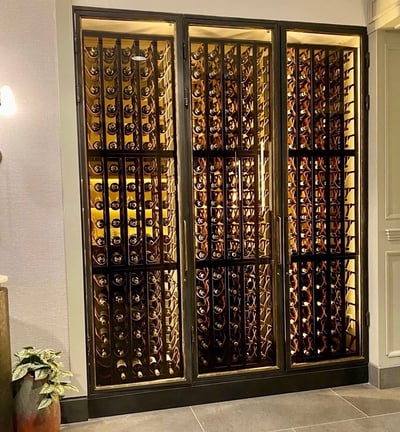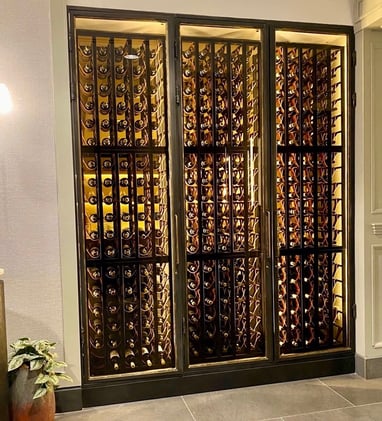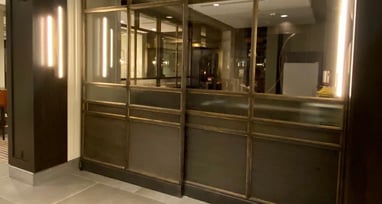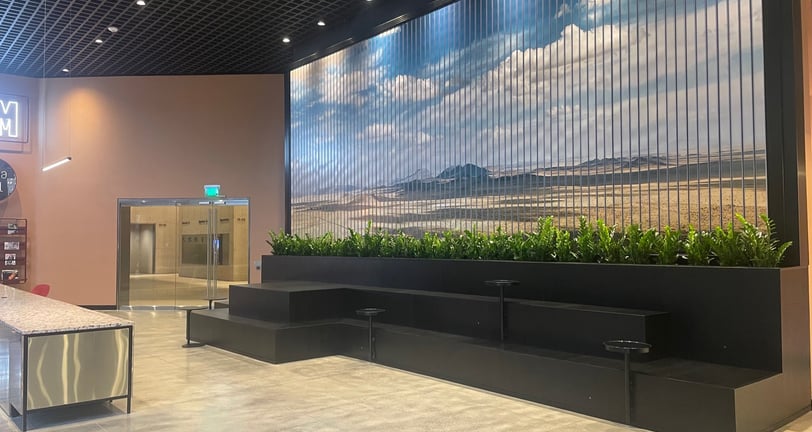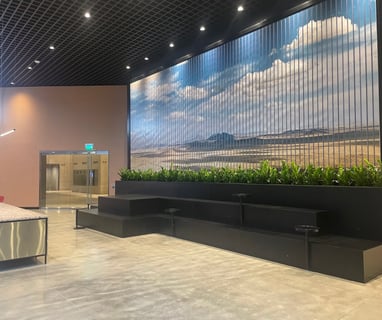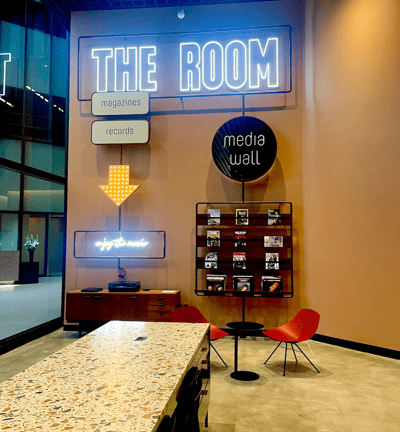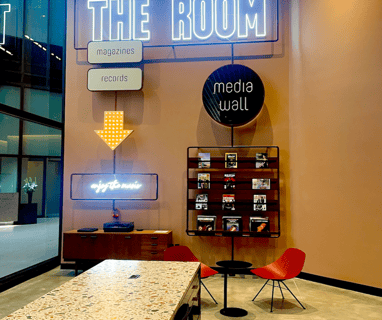 Co-working Space
Houston, TX
In this co-working project, we meticulously crafted bespoke signage, structural elements, furniture, and distinctive wood paneling to transform the space into a truly one-of-a-kind environment.
Screens at Corporate Office of e-commerce company
Houston, TX
In this project, our team was entrusted with the task of creating bespoke screens and portals to delineate and enhance the workspaces throughout the office. Drawing upon a creative fusion of materials, we skillfully incorporated metal, rope, and metal mesh to bring forth a series of one-of-a-kind features that not only provided functional spatial separation but also elevated the aesthetic appeal of the entire environment.